Virgilio Coluzzi can easily be mistaken for any other Instagram fitness sensation, but don't be fooled. His scars are only noticeable upon close inspection, and judging by his bright smile, strength and muscle tone, it might be hard to guess that just last year he was fighting for his life, desperate for new lungs and weighing in at only nearly 70 pounds.
Virgilio was born with cystic fibrosis, a progressive genetic illness that is primarily characterized by persistent lung infections that limit one's ability to breathe over time.
It wasn't until his teen years that the disease showed its true colors. In his early teenhood, Virgilio was athletic, active and building a professional name for himself in Taekwondo.
But, like many others with CF, the progression of his disease began weighing down on him. Practicing Taekwondo was becoming more difficult given his declining lung function and it was becoming a question as to whether it was doing more harm than good.
After nearly a decade of perfecting his craft, Virgilio tells me he decided to transition to weight training, a less physical fitness routine that would better suit his abilities.
Committed to his health, Virgilio refused to let the worst of his CF get the best of him. He studied and learned how to train and stretch in ways that would safely allow him to exercise and build muscle all while preserving and possibly even improving his lung function. Even with his lung function dropping to below 40%, Virgilio found ways to train.
Not even the need for oxygen assistance put a damper on his dedication.
But his battle against this debilitating disease was far from over. It became clear that even with his extensive efforts and dedication, Virgilio would need to consider a lung transplant. His body was betraying him and doing simple, everyday activities became a struggle.
"I was waiting for a transplant that was never coming," said Virgilio as he described what he calls the lowest point in his life. "Everything was slowly but surely falling apart."
On an emergency visit to his hospital in Rome during that time period, Virgilio learned that he was suffering from a collapsed lung that would eventually be followed by three other collapsed lungs – two on the left and two on the right. Virgilio needed a transplant and he needed it fast. Time was running out.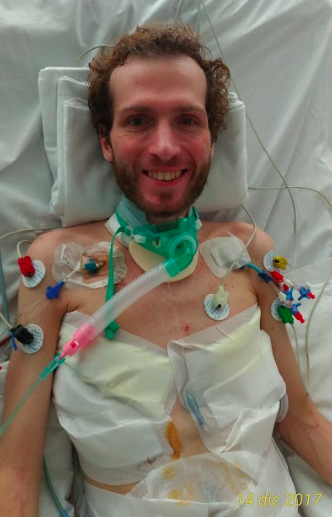 A week after being placed on the urgent transplant list, Virgilio received word that a pair of lungs were available for him. It was all or nothing. It had gotten to the point where Virgilio weighed in at under 70 pounds, was in constant pain and could no longer speak due to a tracheostomy.
I choked up as I listened to him describe the evening before learning that the lungs were in fact a go. Virgilio told me about the hours he spent with his fiancé imagining a new life without the pain he was experiencing, imagining all of the things that that they could do once he could breathe, walk and be a person again. Imagine that – a second chance at life.
But at the same time, he and his family realized that if the lungs were not a match, or something was to go wrong, those few hours could have been his last.
On December 12, 2017 Virgilio Coluzzi received his life-saving transplant… but at a stiff cost. Neurological damage from the surgery left him unable to move his legs or arms. For months to come, he'd undergo intensive rehabilitation. Until this day, he is still recovering from the damage.
That said, however, Virgilio's lung function has since steadily risen and stabilized.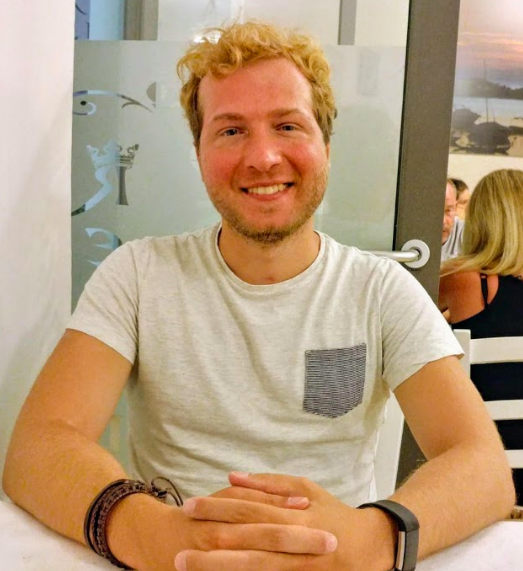 He has found the will to return the gym, begin lifting heavy weights and train just as before, and more. This time, determined to make the best of his new lungs and regain his ability to fully move his arms and legs.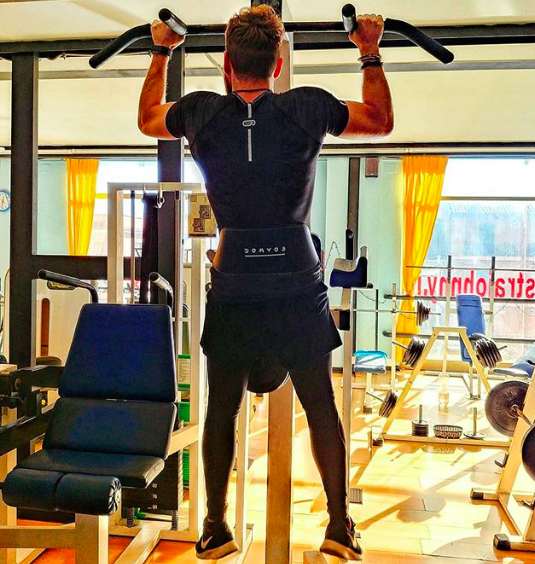 Fast forward to two months ago, when Virgilio decided to share his story on his new fitness Instagram page.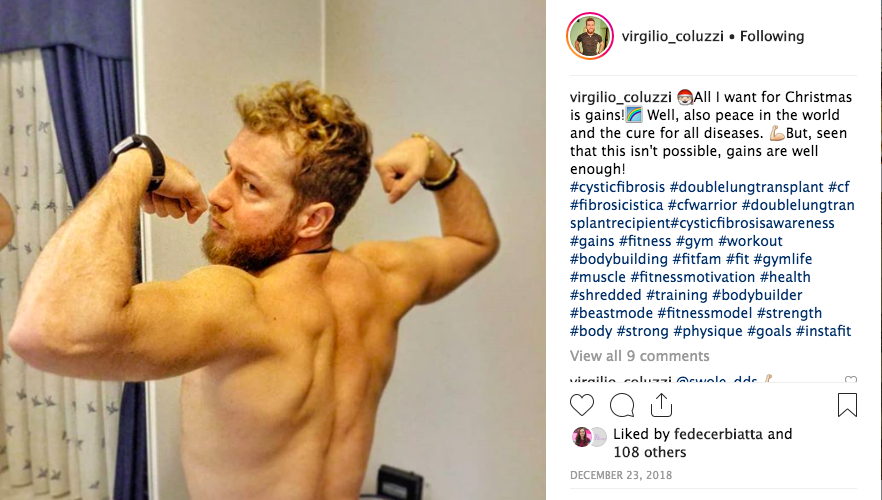 "What is more motivating than watching someone who was basically dead come back to life and still find the time to prioritize fitness?" said Virgilio when I asked how he plans to motivate his followers.
Virgilio tells me that his amazing outcome is partially luck but also the product of the power of will and self-discipline.
If you want to learn more about Virgilio Coluzzi, his survival story and fitness journey, click here. Inquire about Virgilio's fitness coaching services here.
—————————-
"If I can make this work, it's going to be awesome," Virgilio told me when I advised him to build a career out of his amazing talent.
Of course it is, Virgilio. You have demonstrated amazing strength and resilience in the face of death, a feat most people won't experience in their own lifetimes. If you can recover from the physical damage and trauma that came with your treacherous journey toward a lung transplant, so can I and anyone else who makes excuses about prioritizing exercise.
Virgilio, you have so much to look forward to now that you've gotten your second chance at life. Your fitness career, your July 2019 wedding and years and years of happiness, health and good fortune with your loved ones. Thank you for sharing your inspiring story with me, offering tips and reminding me of the power of positivity and our ability as people with CF to bring some control back into our own hands.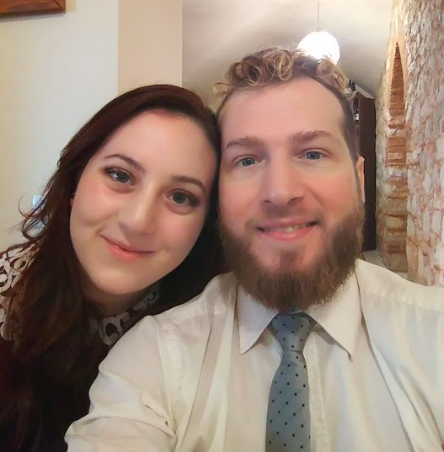 —————————-
If you or someone you know would like to share an inspiring cystic fibrosis story, please contact me at kristyannwrites@gmail.com